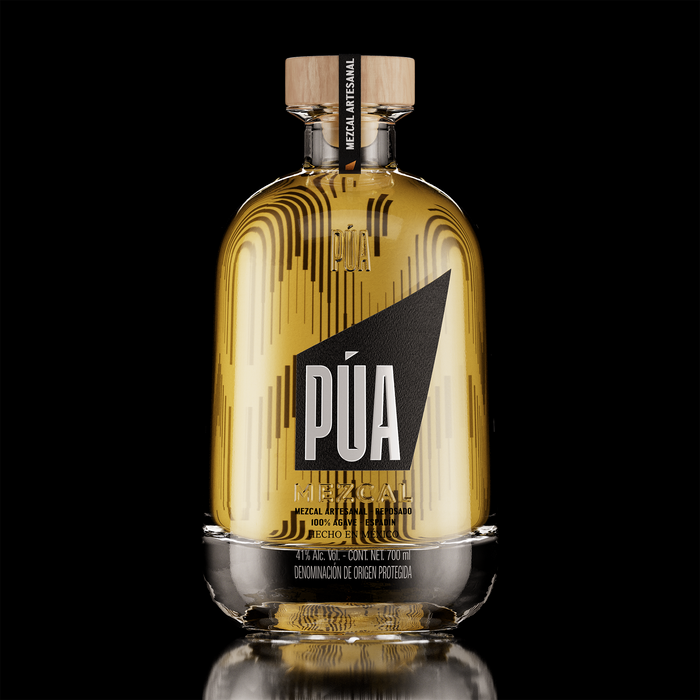 PÚA MEZCAL REPOSADO
Original price
$99.00
-
Original price
$99.00
Espadín agave with hints of coffee, rested in American oak barrels. 41% ALC/VOL.
Unparalleled flavors.
The perfect trilogy—agave, coffee, and oak—guides you through a genuine experience that will make your senses burst in unique aromas and flavors. Velvety and discreetly oaky with a faint amber color, the citrus of the Espadín agave prevails with elegant vanilla and very subtle wood notes. An impeccable balance.
APPEARANCE:

Clean, crystalline, with glints of silver.
AROMA:

White pepper, lemongrass, caramelized orange peel citrus, vanilla, and orange blossom.
TASTE:

It hits the mouth with personality, without being aggressive. It's sumptuous on the palate and hugs the tongue warmly.
AFTERTASTE:

Its long aftertaste holds the flavors on the palate.